New Castle Cancer Support Benefit Bingo
Oct 28, 2018
Doors open at 11:30 AM, Bingo starts at 1 PM.  Admission is $10.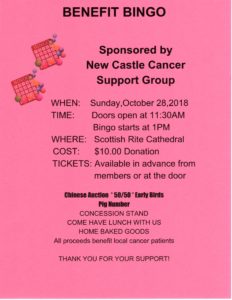 10/28/2018 | 1 PM
---
20th Annual Veterans Day Program
Nov 08, 2018
Sponsored by Mohawk H.S. Future Business Leaders of America.  Details to follow!
11/08/2018
---
Holiday Craft & Vendor Show
Dec 01, 2018
Sponsored by the Children's Dyslexia Center of Western PA.  Over 100 vendors & crafters expected.  Frozen, Spiderman, and dance performances are scheduled, along with a Holiday Prince and Princess contest, Christmas music, author book signings, pictures with Santa, Chinese Auction, food, raffles, and fun for all ages!  One-stop shopping for all of your holiday gift-giving needs.  Contact the Dyslexia Center at (724) 654-5408, or e-mail mmerrit@cdcofwesternpa.org for additional information, contest registration, or vendor contracts.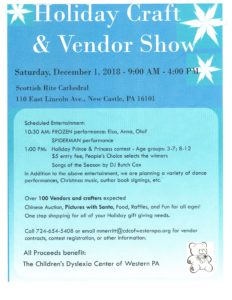 12/01/2018 | 9 AM - 4 PM
---
"The Nutcracker" – New Castle Regional Ballet
Dec 02, 2018
Tickets and information:  contact the studio at (724) 658-7122. http://www.newcastleregionalballet.org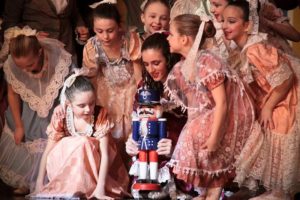 12/02/2018 | 2 PM
---